T/ Maximus Roofing, Building & Landscaping
Roofing Contractor Paisley
Welcome to Paisley Roofing Services!
Our roofing specialists offer services such as new roof installation, roof replacement, and roof repair. For the past ten years, we have been providing roofing services to residential and commercial homeowners in the Paisley and the Glasgow area.
At Paisley Roofing Services, our workforce is highly competent and experienced, whilst being fully licensed and insured to operate as a roofing contractor in the west of Scotland. More importantly, we are committed to delivering high-quality services within your budgets and timelines, and offer a 10 year warranty for all of our new roof installations!
Please note, we are also able to carry out building restoration and masonry services such as
Sandstone repair and restoration
Lime Pointing
Stone repair and replacement
Stone cleaning
Check out our services page for more info.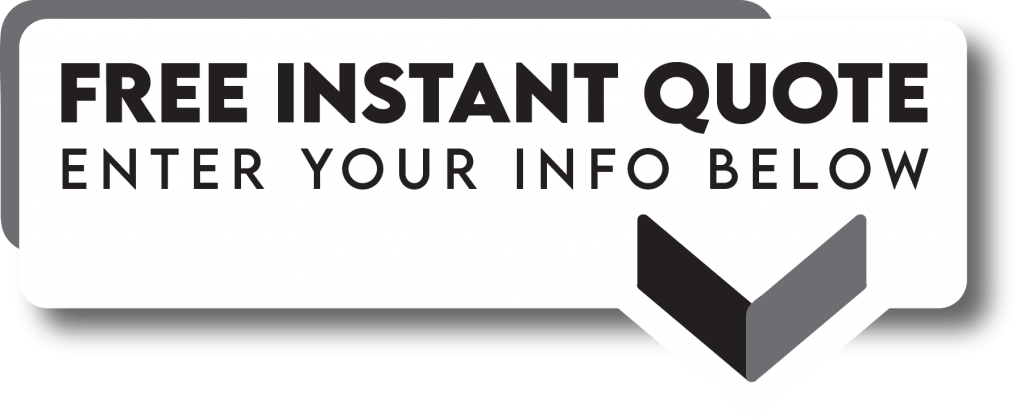 *
Indicates required field
DETACHED
UP TO 80sqm FULLY
STRIPPED AND RE-TILED FIXED PRICE
£5,900
SEMI-DETACHED
UP TO 65sqm FULLY
STRIPPED AND RE-TILED FIXED PRICE
£4,900
MID-TERRACE
UP TO 50sqm FULLY
STRIPPED AND RE-TILED FIXED PRICE
£4,000
We Do the A-Z Of Roofing And Building Repairs
All our roof replacements come with a 10 year guarantee, so you can sleep easy after hiring us for the job!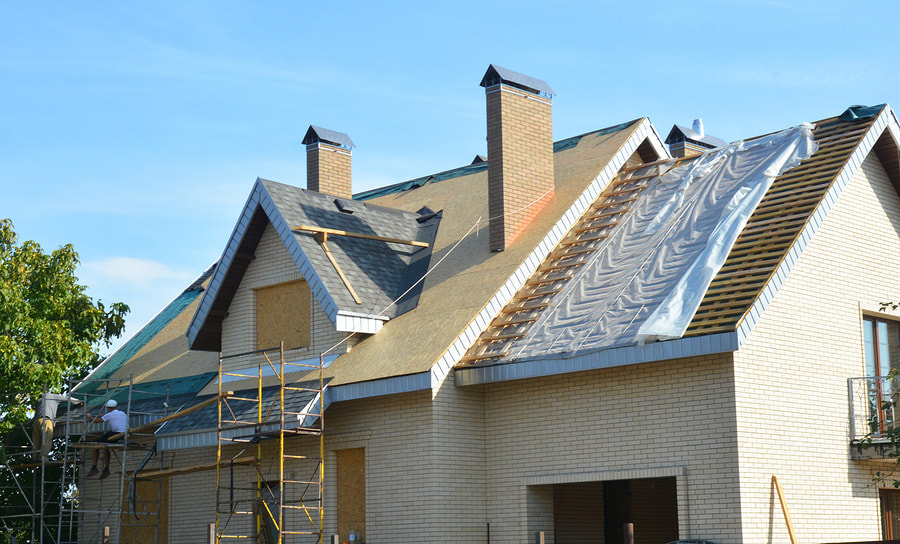 Roof Replacement/ New Roof Installation
Every homeowner wants their property to look attractive and long-lasting. Roof replacement is an essential aspect of home improvement, and it is usually done when the roof is either too old or worn-out beyond repair. A roof replacement can be a sizeable job and investment for any family to take on, so we ensure transparency on our work and do all we can to make it as seamless as possible and cost efficient.

We understand every household has different budgets to work with, therefore our team of estimators can consult with you on ways to undergo your roof replacement project and make it as cost effective as possible.
​
At Paisley Roofing Services, we examine your roof and decide the best option for you. If there is a need to replace your roof, we involve you in every process, especially on matters of materials and labor.

You need to bear in mind that not all roofing companies are committed to delivering quality services to their clients. If you want someone to replace your roof, Paisley Roofing Services is your ideal partner.

Replacing a roof entails removing the old roof, clearing debris, and substituting it with a new one. At Paisley Roofing Services, we have enough equipment for the task. For example, during roof replacement, we use our garbage container to collect and dispose of the debris.

We are aware that roofs different roofs require various flashings. Our contractors are adept at maintaining and replacing the flashings.
So if you are in need of a roof replacement around Glasgow, give us a call!
"We recently booked Paisley Roofing Services for a repair job on our home after we discovered some damaged tiling and a leak. The guys were great. They were professional great customer service throughout. They were able to get us booked in a week after when we enquired, and we were delighted with the work. Craig K. Newton Mearns
Leaking roof? Damaged or missing tiles? Regular maintenance of your roof can help you save a lot in the long run. Our experienced roofers are trained to inspect and repair your roof as per your specifications, and look for any signs of deterioation that could cause issues further down the track.
Over time, a roof can wear out without your knowledge. It is vital to inspect it regularly to avoid surprises. Paisley contractors have sophisticated equipment that enables them to diagnose your roof to identify cracked shingles, damaged flashings, and biological growths.
It is advisable to repair your roof if you notice any of the following: missing or cracked shingles, presence of daylight in the attic area, loose shingle granules in the gutter, water stains on the ceilings, and moulds on the upper roof. Our roofers can inspect and solve any problem with your roof.
At Paisley Roofing Services, all our roofers are skilled, licensed, and insured to install and maintain roofs. For the past ten years, we have successfully managed to repair hundreds of customer's roofs around Glasgow and Renfrewshire.
" I decided to use Paisley Roofing Services for a roof replacement. I was happy with my choice as they were easy to deal and the new roof looks great. I'd recommend these guys to anyone looking for a high quality roofer." Barry S. Barrhead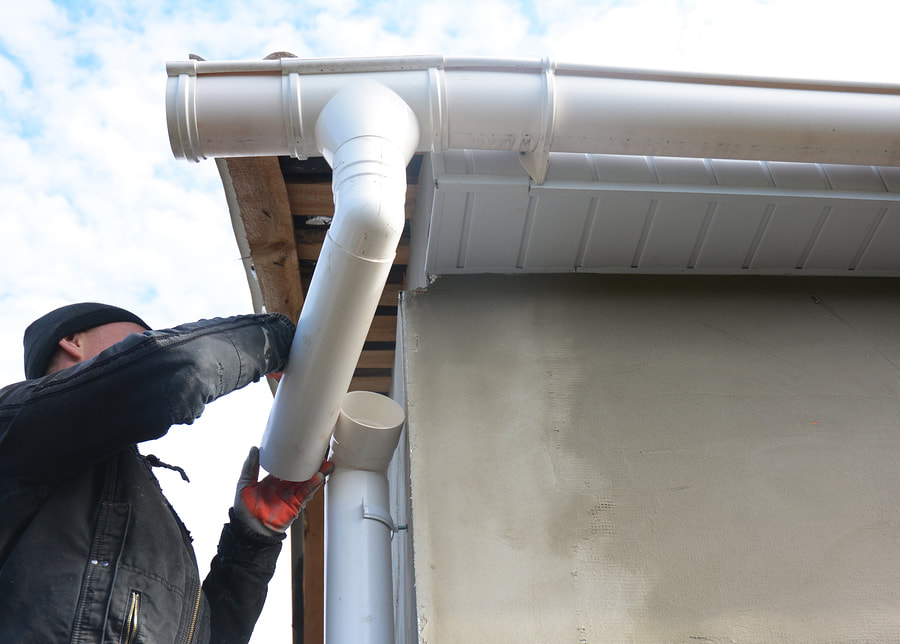 Gutters, Fascias, UPVC and Downpipes
Gutters are essential for proper drainage of water from the roof system to the ground. It is crucial to inspect gutters regularly to establish whether they are in good condition. Paisley roofing contractors are experts in roof inspection, and they can help you replace or repair faulty gutters.
Sometimes, it is challenging to identify a damaged gutter. At Paisley Roofing Services, we use specialized equipment to diagnose and repair your channels.
At Paisley Roofing Services, we understand that regular maintenance of gutters enhances the value of your home. Our technicians are committed to taking care of your gutters by clearing them of debris, biological growths, and moisture.
Fascias are essential components of a roofing system. As a homeowner, you should know that fascias play a significant role in your home improvement. For instance, fascias help regulate ventilation in your attic, warming your home in winter and cooling it in summer. Also, note that well-maintained fascias may protect your home from insects and rodents.
Professional Roofing Services
At Paisley Roofing Services, our technicians are competent, and they can quickly install and repair your tiled roof as per your guidelines. We have experience in working with a range of different roof types.
EPDM is a roofing material made from synthetic rubber. Note that EPDM is eco-friendly and doesn't pollute running water. We understand the usefulness of EPDM, and we know how to use it for roofing.
Paisley roofers have the right equipment, and they can install and repair the rubber roof to fit your style and budgets.
We understand the specific elements for flat roofs. For example, PVC and EPDM rubbers are ideal materials for flat roofing systems. Our roofers can install and maintain all types of flat roofs.
A conservatory roof is made from glass pane, and its ceilings are hot in summer and cold in winter. Paisley roofers can install and maintain conservatory roofs as per your style.
Dry verges are among the long-lasting roofing options, and they use interlocking caps to fit over the edge of roofing tiles. Our roofers understand how to use dry verge systems to interlock tiles without using mortar.
If your roof is damaged accidentally, contact us at any time for emergency services. Our technicians are available 24/7, and we can offer you an
Our team of building repair experts, with over the years have had many requests from customers to help restore their sandstone homes.
Sandstone repair and restore
Stone replacement, cleaning and polish
Masonry repairs
Repointing of brickwork
Lime Pointing
Cleaning dirt or repairing worn-out floors and other surfaces can make your house look original and attractive. If you are looking for someone to bring your sandstone home back to a presentable state, Paisley roofing Services Can help!
We offer a guarantee with our sandstone restoration services so you can be confident when taking on us for the job. We are passionate about getting your property back to it's best state from the roof down!
We cover all suburbs from Giffnock, Barrhead, Bridge of Weir, Houston, Glasgow, Newton Mearns, Uplawmoor, Clarkston, Neilston, Bearsden, Milngavie, Anniesland, Partick, Govan, Ibrox
"Paisley Roofing Services were recommended to us, so we booked them in to fit a roof on our new house. They were upfront about the costs and timeframe. Their competitive pricing were one of the reasons we decided to go with them. We are delighted with the new tiled roof that they built. " Luke C. Clarkston
How Much Does a Roof Replacement Cost?
This will depend on a few factors such as
Size of the roof
Size of the tiles (smaller tiles are easier/ quicker to replace)
Type of materials required
Roof replacements will normally cost between £4,000 to £9,000 depending on the size and type of roof. However for some larger and more complex properties you can pay anywhere up to £15,000.
The cost is normally broken down as follows
Scaffolding
Labour
Materials
How Much Does it Cost to Repair a Roof?
A normal roof repair can cost anywhere from 100- 1,300 depending on the scale of the damages.
Minor repair/ fix leak – £150
Fitting a roof vent – £240
replacing lead on chimney – £300
Clean gutters – £40-80
Replace one single ridge tile – £75-120
How Do I know When My Roof Needs Replaced?
7 Warning Signs You May Need a Roof Replacement
Overall age of roof. How old is your existing asphalt roof?  If it's over 25 years, chances are you need a replacement.
Shingles curling and falling.
Roof Valleys – If compromised, you almost will certainly need a new roof.
Missing shingles
Chimney flashing – if consists of cement or tar, it could be damaged and a risk to your roof.
Shingle granules in the gutters – roofs will lose granules towards the end of their life.
Daylight or water coming in through your roof.
Should I replace or repair my roof?
There are many things to consider when choosing to repair or replace your roof
Condition of roof – if you're missing only a few tiles, then a repair could be the solution you need. However if extensive damage has been done, then it could be worth looking at getting a new roof properly fitted.
Age of the roof – an average roof will last anywhere from 20-30 years depending on the type of roof you have. If problems are appearing and it's nearing the end of the lifespan, then a roof replacement could be your best shout.
Budget – Many people opt to just repair their roof because this seems like the more affordable thing to do. However, investing in a new roof may prove to be more economical choice in the long run. A repair/ patch up may only give you a short term benefit, and more repairs may need done again in future and can end up costing you a lot more.
Should I get a Re-Roof or Roof Replacement?
If you are a property owner with minor issues or leaks, which typically occur as the roof reaches the end of its lifespan, but the roof is in overall good condition, re-roofing could be the best option.
If you only have one layer of asphalt shingles on your roof, you may also be a good fit for re-roofing. However, if only a portion of the roof needs to be restored, you may not want to go for re-roofing because only doing one section of the roof may cause it to be uneven in some sections, which may not look the best.
What is the best type of material for a flat roof?
PVC roofing is the recommended material for flat roofs.
First, the reinforced membrane makes PVC roofs durable to the elements and the cracking which normally depletes the lifespan of the roof. PVC roofing is ideal for flat roofing due to the lack of maintenance required.. We offer 20 year warranty on our flat roofs.
What is the cost of a flat roof replacement?
Garage roofs are commonly built with flat roofs, and normally the price is around 700-1300 for a garage roof replacement. This is all dependant on the size and accessibility of the roof, including what material is chosen.

Felt roof (£40 – £60/m2)
Fibreglass (£70 – £90/m2)
Lead bay (£90 – £105/m2)
Rubber(£80 – £85 perm2)
Fibreglass (£95 – £120/m2)
Check out our FAQ Pages here
With Paisley Roofing Services, we ensure honest and upfront pricing every time, ​and offer a no obligation, free quote!
We work across Paisley, Glasgow and Renfrewshire. We cover all areas from Newton Mearns, Shawlands, Clarkston, Barrhead, Giffnock, Renfrew, Pollock, Ibrox and Govan.
If it's a roof replacement, roof repair, roof restoration, or anything else that you need help with, we are the team of local pro's you can rely on.
Our knowledgeable team are here to help you with your upcoming renovation works, and look forward to working with you!
Partner Sites