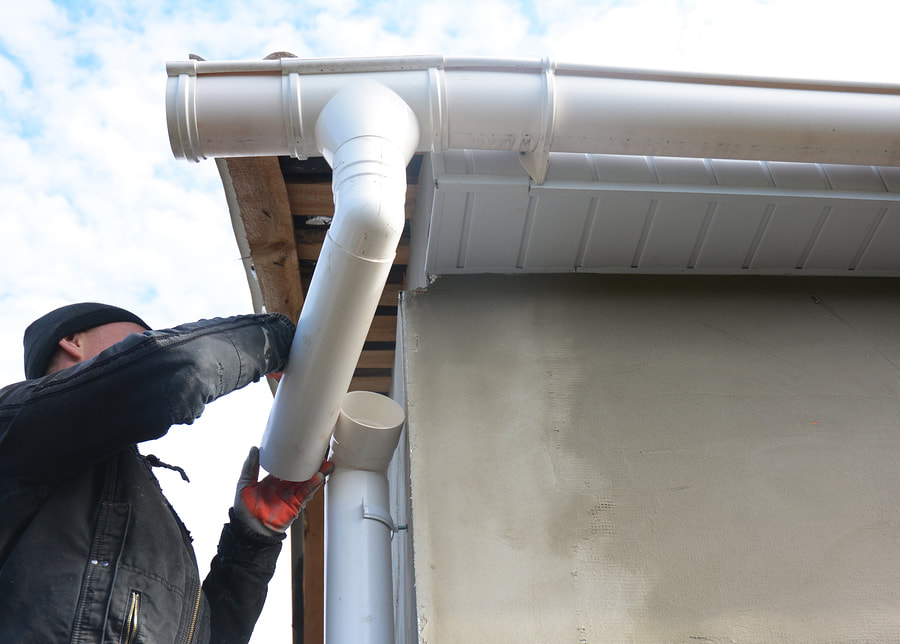 Gutters protect your home from water damage, and it is vital to inspect them regularly to determine whether they are in good condition. At Paisley Roofing Services, we have a vast amount of experience in gutter inspection, repair, and installation.
Sometimes, it might be difficult to tell whether your gutters are damaged, however our team of professionals will always use specialised equipment to inspect and identify even minor damages in the channels.


If there are cracks or rust on the gutters, you should repair or replace them. Postponing taking action can lead to costly repair in the long run.


Regular maintenance of gutters enhances their value and longevity. If you don't take care of your gutters, debris, biological growths, and moisture will soil them.


A damaged gutter allows water to flow in a different direction, hence damaging your basement, soffits, or fascia. Hiring a professional roofer to inspect and repair the gutters regularly can prevent the damage. Paisley roofers can help you fix any problem with your gutter within your timelines.
For the past ten years, Paisley roofers have been installing, maintaining, and repairing roofs in the Paisley and Glasgow areas in Scotland. All our roofers are skilled, licensed, and insured to offer roofing services in their areas of jurisdiction.


At Paisley Roofing Services, we can maintain your gutters, and this is how we can help you.
We check gutter regularly to clean them and remove debris. We believe that regular maintenance enhances the value of your home and prolongs its lifespan.
To repair sagging gutters, we use a cordless drill to replace gutter spikes with gutter screws.
Our roofers know how to use a hose to check joints for leaks. If we discover any leak, we clean the area thoroughly and seal it with silicone caulk.

We check and clear downspouts of debris and ensure that the joints are correctly fit together.
Many homeowners know how significant it is to keep their fascias safe. At Paisley Roofing Services, we understand how to maintain your fascia from rain and adverse weather conditions.
Here are the reasons why you need to maintain your fascia.
It minimizes energy consumption at your home.
It regulates ventilation in your attic, making your home warm in winter and cool in summer.
Fascia maintenance extends the lifespan of your roof.
Well-maintained fascias cushion your home from external hazards like insects and rodents.
Proper care of fascias makes them durable, thus enhancing the structural integrity of your house.

Note that in winter, fascia boards deteriorate because of the effect of snow and ice. Likewise, during summer, hot weather is likely to damage the fascia boards. Our roofers are conversant with maintaining gutters in all seasons.
​
At Paisley Roofing Services, we understand that the UPVC fascias and soffits wear out over time and stop functioning. If your gutter or fascia malfunctions, you can rely on our team of professionals. 

Having worked in the industry for over 10 years, we cover the A-Z of roofing and have experience in working with different types of roofs as well.
*
Indicates required field